Sideways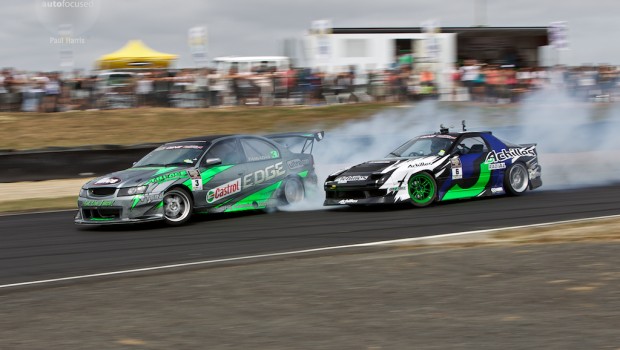 Published on March 5th, 2013 | by mrgrumpyninja
0
Fanga Dan maintains D1NZ Series lead
Castrol Edge driver Daniel 'Fanga Dan' Woolhouse has been largely unstoppable this season, with a controlled aggression and focus about him that has all looking at him as the man to beat.
With 2 wins and a 2nd place already this season , hopes for another strong showing at Hampton Downs were high, and it was noted that many of the drivers were looking to try and chase down the silver commodore for practice battles during most sessions.
Woolhouse would throw in lap after lap and in the usual Fanga way would spin out on occasion as he looked to find the edge of control needed to progress through a field that is getting tougher and tougher each round. Now well used to the TRI-ACE tire, Woolhouse was able to play with pressures and alignment settings to get the car behaving as he wanted.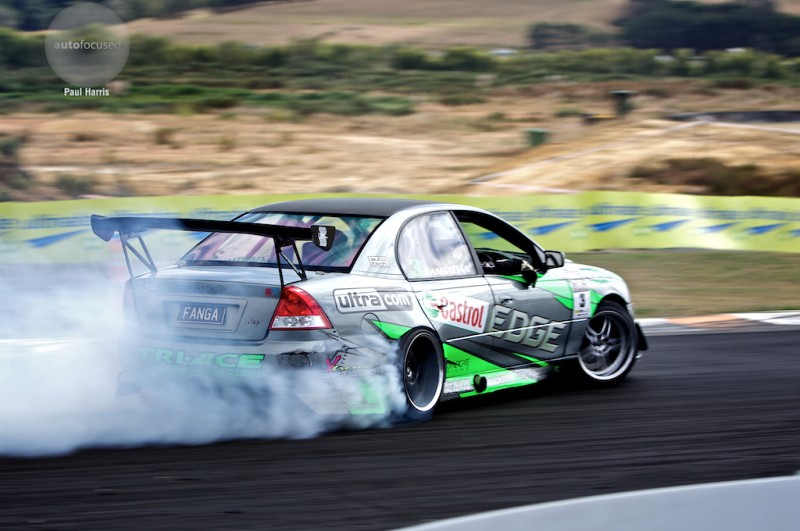 Qualifying would begin and scores of 72, 76 and eventually 80 would land the Castrol machine in 5th place and earn a bye straight into the top 16.
For Woolhouse, that is where his round challenge would end, running into Achilles FC RX7 driver Andrew Redward, who was simply in sublime form over the weekend and has found a new confidence and level of speed. Try and he might, Fanga just couldn't get the big Commodore to hang with the lighter RX7 and he would be on the trailer far earlier than anyone would have expected.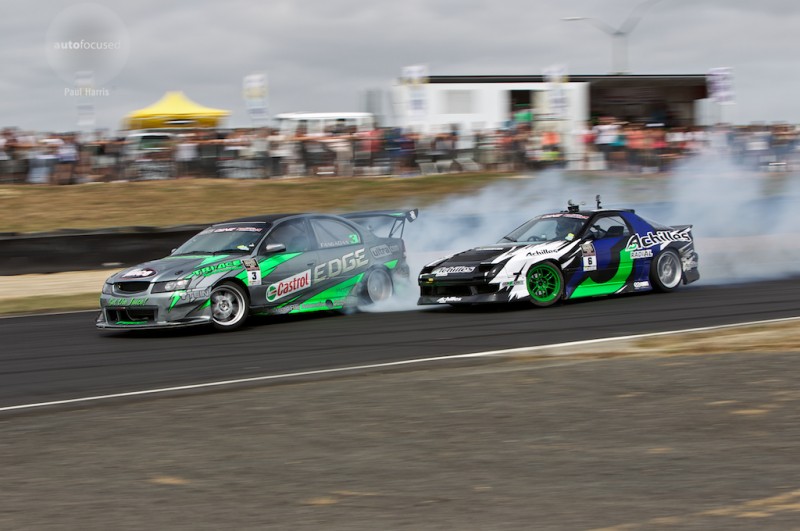 The Castrol Edge FDC Motorsport team maintain a solid lead in the title race, and would be able to largely sew up the race with a good finish in Christchurch having a current 43 point lead in the title race.
Thanks as always to the loyal sponsors of FDC Motorsport - Castrol Edge, Juice Polishes, Syndicate Signs Whangarei, Morgan Auto Painters, Checkered Flag Automotive Kamo Whangarei, Tein, Auto Tech Whangarei, Oversteer Tv, Xtreme Drift Clutch, MGNinc.