Dirt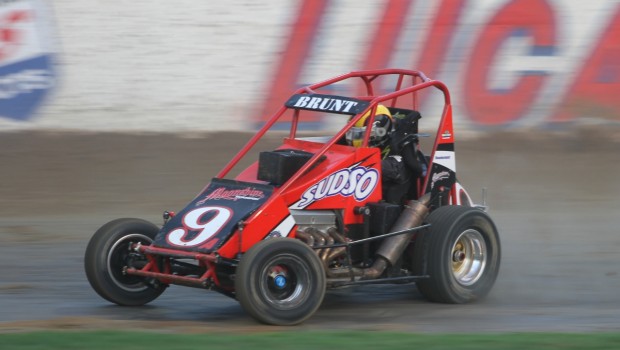 Published on February 20th, 2012 | by mrgrumpyninja
0
Brunt wins battle of attrition to take North Island Midgets
Leading up to this meet, all the talk was about one thing really..Michael Pickens and the chance he could be the first driver to hold all the major midget car titles in a single season.  Going out of the meet, all the talk is about the track, the wreckage and teams counting the cost.
None of that however should take away from Michael Brunts win in the #9 Sudso machine,there is a saying that in order to finish first, first you must finish, and Brunt did that inspite of facing a number of challenges by putting himself in a position to win by qualifying well and avoiding trouble.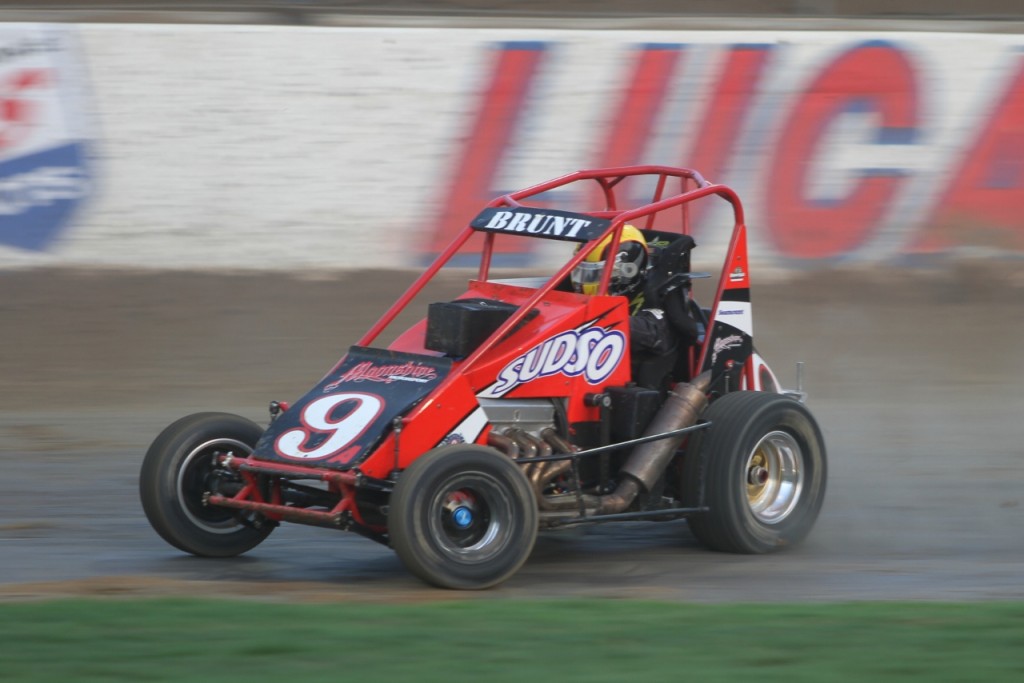 Going to quickly surmise the meet here, Kayne Buck in #93 Any Mazz car win the first f2 Midget Race, also goes on to win the F2 Feature.
Wayne Green wins Midget heat in #10 for Total Access from,77,95,1,88, no real drive in the track.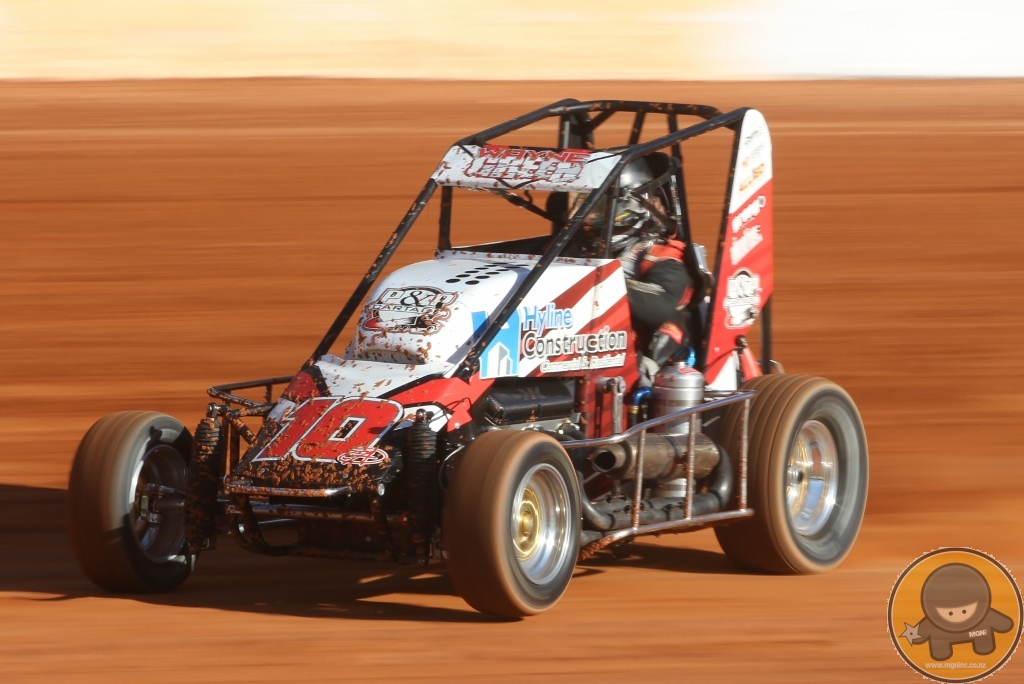 Jerry Coons Jr drivers the Wendys #3 around everyone and finds grip no one else can to win midget heat 2 from Michael Brunt,27,2 & 5
In the TQ's  18,88,2, is the order for the first race,then 64,15,1,24 in tq heat 2
Brad Mosen wins a battle in the #88 CRC machine over the #1 of Michael Pickens then 21,9,7  in midget heat 3.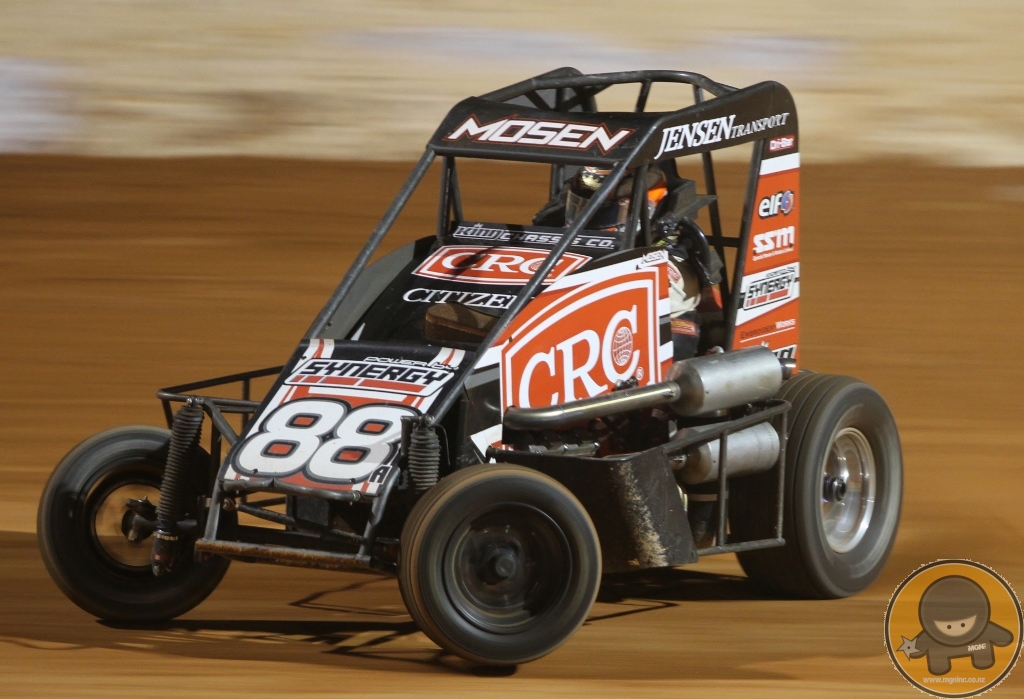 Allastair Wootten takes what I think would be his maiden win in the #17 Hauraki machine for HLR followed by,3,85,42,27 in midget heat 4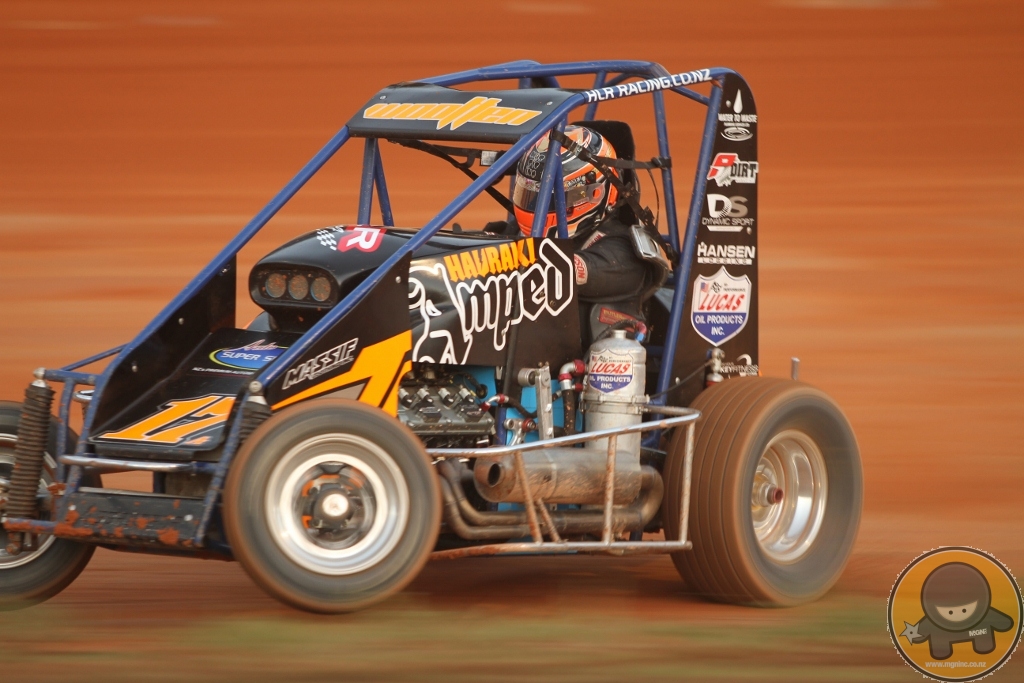 Out come the sprint cars, Brindle takes a tumble followed by some finger pointing at 7a,  Aussie Visitor Glen Saville take the win in Duff colours piloting # 9 from 10,18 & 5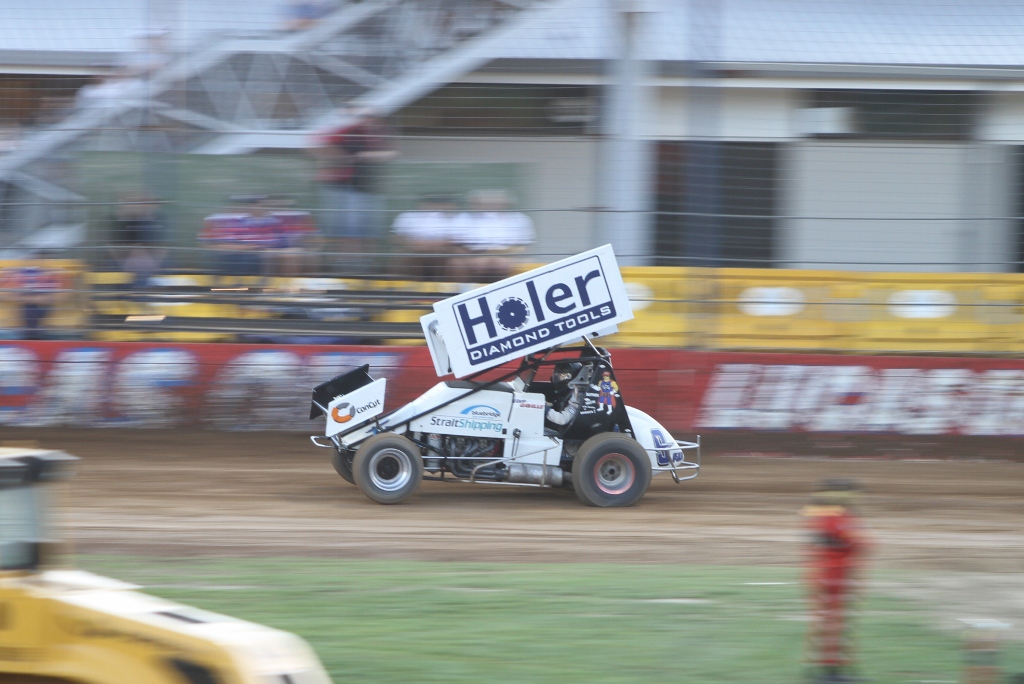 Michael Brunt brings the #9 home first ahead of Dave Gicks # 4,5,7 in midget heat 5.
Wandered off for a chat with some people and missed 2 x TQ races.
Sprintcar race 2 goes the way of Daniel Eggleton in the #78 Vernon and Vazey/ Enzed machine from 0USA,22,71 and 8.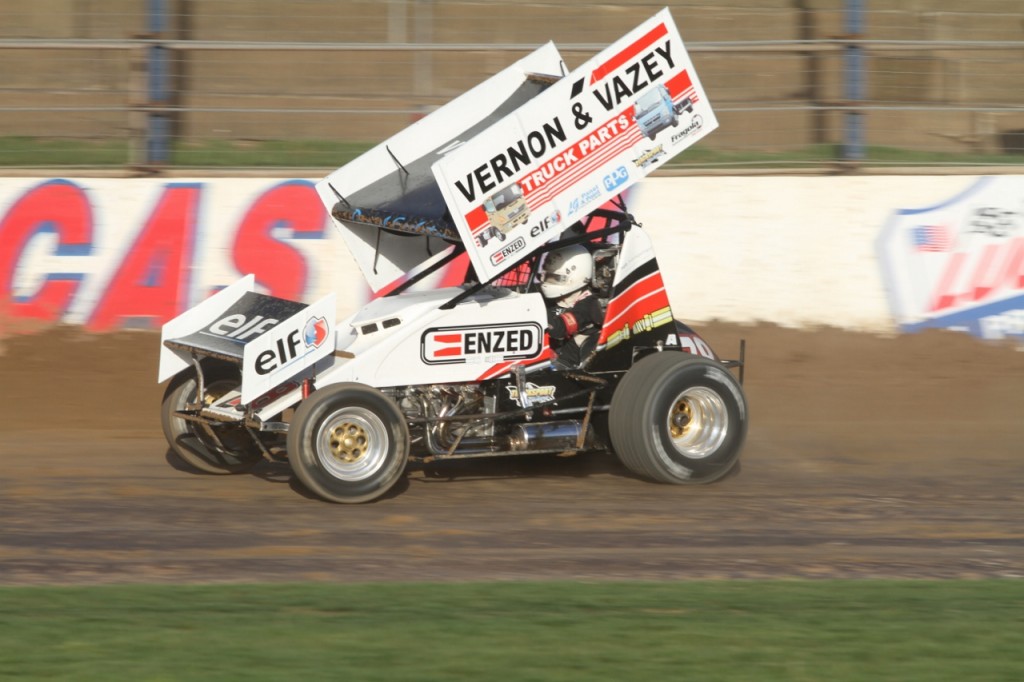 67 crc car with the 1/4 midgets race
Dwayne Hickman in the #95 castrol machine wins the B main followed by 91,99, and 2 for the final 4 feature spots
Allard simply too quick in the 0USA machine, leads home 19,8,72,10 in the 3rd sprintcar heat.
NI Midgets run here…but that's at the end of the post.
TQ Grand Prix #88 leads home #15 for a baker 1,2
Carl Wilson must be wondering which of the dirt gods he ticked off, going up an over with a thud and Daniel Rogers narrowly avoided the same fate.  Ryan O'conner led most of the race and was looking pretty strong with a good lead until and incident bought on the yellows, it looked like Allard was catching Ryan O'conner, but not at a rate that I am sure he would have caught him but for the yellow, Allard goes around the outside of the # 8, with Ryan home second for Salter Motorsport from 19 Jamie Duff who drove a good race to hold off Ricky Logan.
North Island Midgets. 25 laps of car wrecking mayhem?
Well, what else can you really say about a race where Michael Pickens goes out lap 1 after getting a flyer of a start, looking like he contacted the rear of a slowing Michael Brunt who saw the yellow light a fraction of a second faster ,Brad Mosen went out  on lap 5 with an intermittant mis,Nathan Smee out on lap 8 with what was reported as breathing issues due to his muffler spinning to face into the cockpit,Jerry coons jr out on lap 10 while leading and looking strong, Shane O'conner in # 91 gets black flagged for a loose fuel tank and the to top it all off Wooten and Angus McLeod do a  monster tandem roll resulting in red lights.
Few laps to run to the end and Hayden Williams is looking strong and gaining until the #27 gives the wall a little swat and then flats a left rear tire causing his retirement, which leaves Michael Brunt and Dave Gick to run home to the flag, followed by the Insley #77 and 2nz Chris McCutcheon, incredibly…only 6 cars actually finish with the infield looking like a racecar graveyard.
Here's the last 2 laps on video. Congratulations Michael Brunt on the North Island Title.