Sideways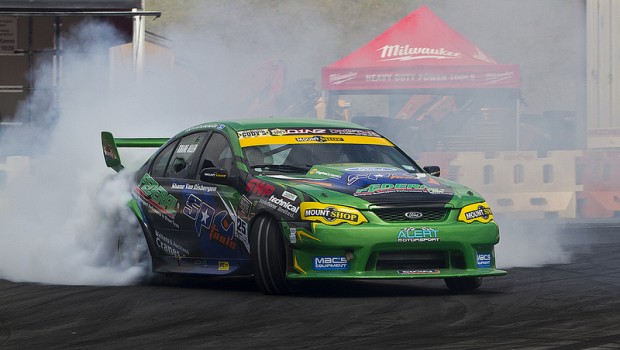 Published on December 6th, 2012 | by mrgrumpyninja
0
Allen's Rattla emerges with more bite
Young South Auckland drifter Shane Allen has a tough task, in his first season in D1NZ pro he has to try and tame the highest horsepower car in the field, and over the weekend he got even more ponies just to make his task a little harder.
What has become fairly obvious, is that the young man has some talent and while it's taking him a while to adjust to the speed and consistency required to foot it in the Pro class, he has a car package that is more than capable of competing with the very best.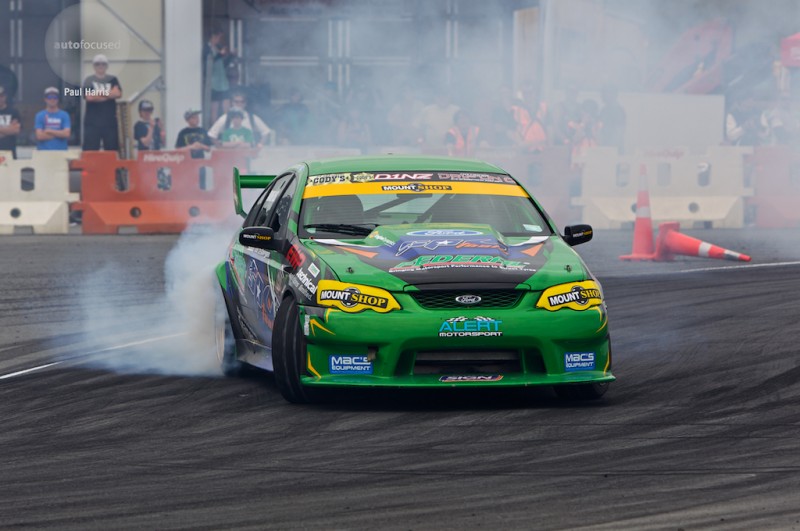 Now sporting backing from Federal Tires, the car emerged at the Whangarei round with what is called by the team 'the big motor', which more correctly is a Ford small block Windsor measuring 456 cubic inches and producing 789hp and 682ft pound of torque. This engine has been noted by the team to have better throttle response but the difficulty on small tight tracks like Toll Whangarei is simply that the car is overpowered for the venue and as a result had to be off throttle for large portions of the section which was always going to effect qualifying scores.
Allen did a good job just to keep the Ford beast under control and was taking advantage of the increased front lock as he slid the car through the first corner before smashing the gas and destroying the Federal rubber. Qualifying was fairly close with only 5 points making several places difference and young Shane would end up qualifying in 18 and facing a first round battle with 2Degrees backed Sky Zhao.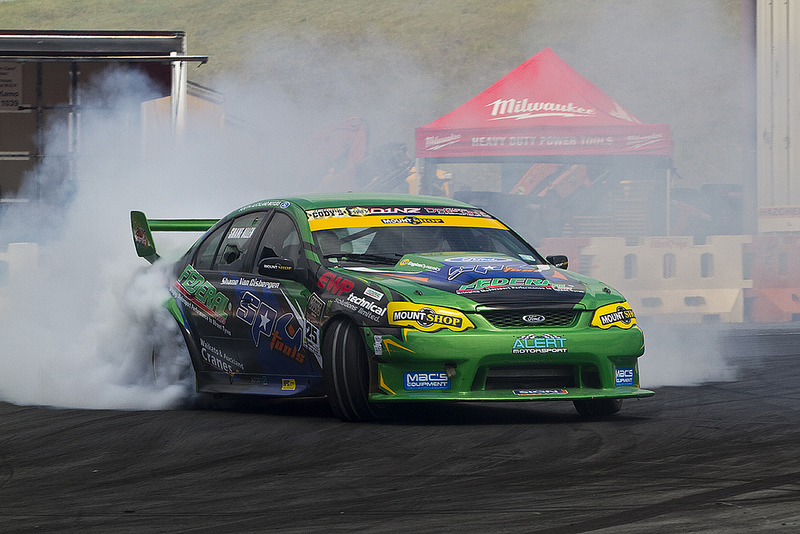 The Rattla Falcon took the fight right to Zhao, but Sky's extra experience would carry him through as he held a solid line and didn't make any mistakes. Allen out in the top 32 battles and ending up in 20th place overall for the weekend.
The day would not quite be done for Shane tho as a break in the day allowed him to do one of the loudest smokiest burnouts ever seen at D1NZ and made a sound that would be music to any Ford lovers ears.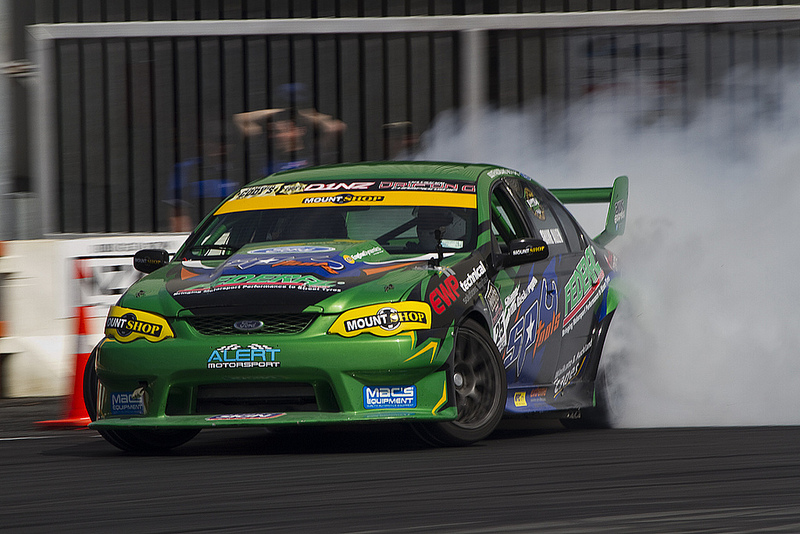 Rattla Motorsport wish to thank as always all of their supporters, and hope to see you all at Tauranga as Shane Van Gisbergen rejoins the team.
Special thanks t0 : SP Tools, Federal Tires, The Mount Shop, AWS Graphics, Alert Motorsport, Federal Tires, The Tractor Center, South Auckland and Waikato Cranes and all their loyal fans, friends and family who have made this possible.