Sideways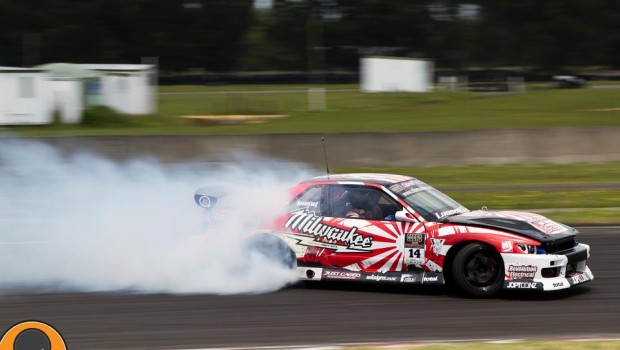 Published on October 31st, 2012 | by mrgrumpyninja
0
A weekend of learning
For the Mac Kwok Motorsport team, just getting to round 1 of the Codys D1NZ National Drifting Championship felt good.
Leading up to the event the team had suffered a major engine failure and had to source a replacement , only to find that good Nissan V8 blocks were hard to come by. A dedicated effort would eventually see a good engine in place, with the car tuned and pegged back for safety before the car left its home in the Hawkes Bay ready to start their season.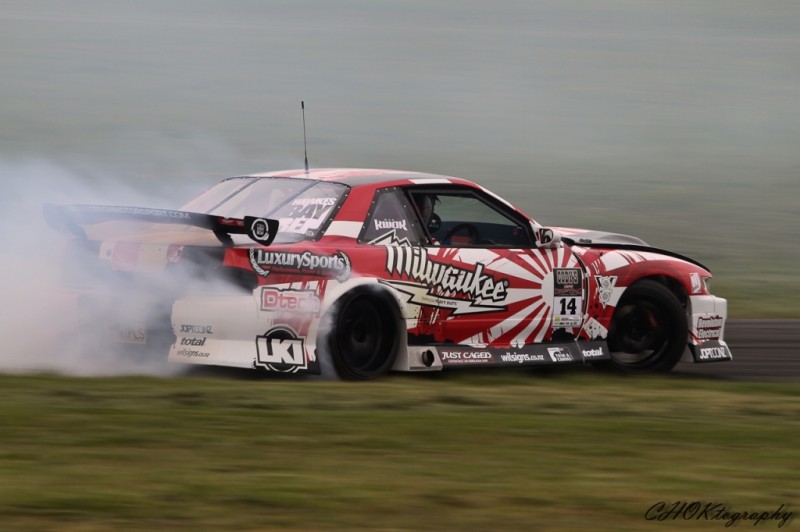 Arriving at the track the crew set about getting the car warmed while Mac tried to keep to his word of focusing on driving and leaving the car to the boys to run.  Always wanting to lend a hand tho, Mac would find himself alternating between driving duties and acting as a crewman as the team battled the little niggles that always show their hand at the first round under full load.  A steering rack fault would eventually cost the team valuable testing time while it was replaced and leave the boys wanting to find a meal and bed ready to focus on the following day.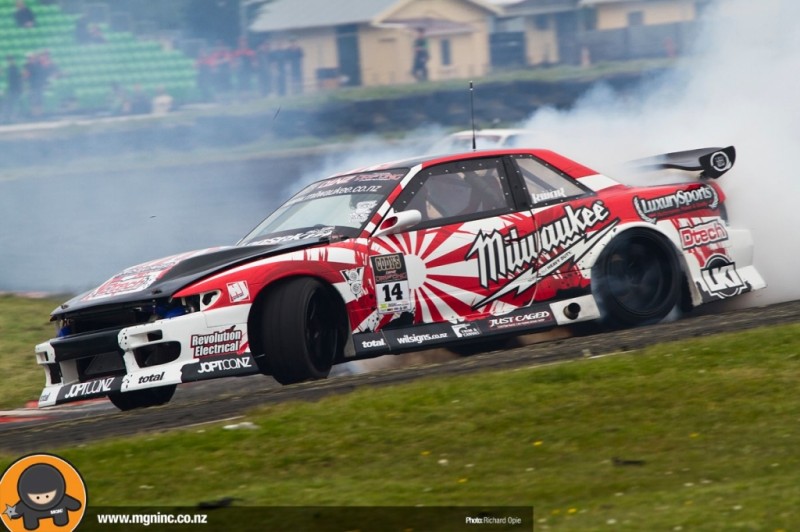 Day 2 would prove to be better with Mac feeling confident behind the wheel and starting to smash smoke out from the rear tires. The steering wasn't 100% but with the car starting to show just  a little of what it holds potential wise , so Mac could focus on getting himself right into the task of trying to hit the required lines without  holding back too much.
The Milwaukee monster would hit the section 3 times for qualifying and produce  a qualifying result of 18th out of 32, not what was wanted but perhaps not unexpected when you have 2/3rds of the practice time others have had.
This meant a first up battle with South Island Champ and renown wild man Troy 'the family guy' Forsythe who had been an absolute animal in chasing, even in practice. Knowing he would have to bring his A game, Mac drove 2 of the best battle runs he has ever produced and would eliminate the Southern Champ to book a spot against Daynon Templeman in the top 16.
About here, things went haywire with the steering fault coming back hard and causing Mac to spin on both runs when having an advantage.  Little more needs to  be said, the day would be over and Mac joined his  fellow drivers on the bank to watch some of the best battles ever seen as Curt Whittaker went through to take the round win.
The team now head back to their Hawkes Bay base knowing the car can produce, and Mac has taken confidence from his battle with Troy, so they are eagerly looking forward to the trip North for round 2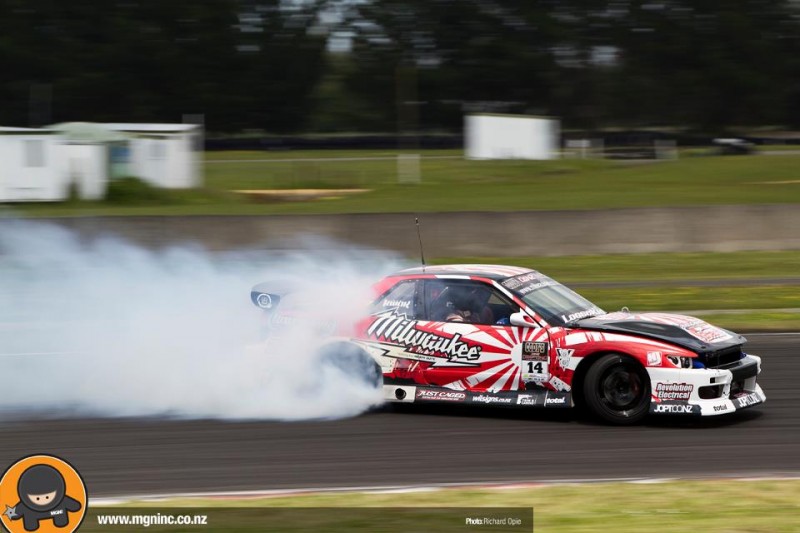 The team wish to thank all their loyal fans and supporters
For more information search Mac Kwok Motorsport on Facebook