Dirt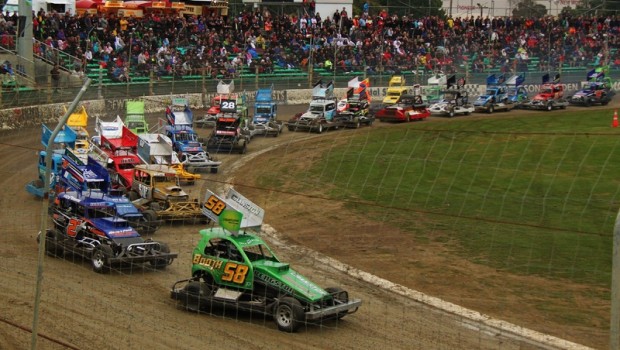 Published on January 8th, 2012 | by mrgrumpyninja
0
Vendetta Turns a wheel in anger
After seeing Wayne Hemi's brand new car when it appeared at the SSGP that rained out in Auckland, I have been following the online coverage of the car with keen interest to see when exactly it would appear and how it would perform. Any car that generates 40 pages of forum debate has to be something special.
I thought I'd put up a quick post here,simply because many people don't want to sift 100′s of pages of debate and banter that interest only the real speedway enthusiast.
Thanks to GO SLIDEWAYS TV of Palmerston North, I got  hold of some images of the car in action and some results from the recent Superstock Gold Cup, enjoy..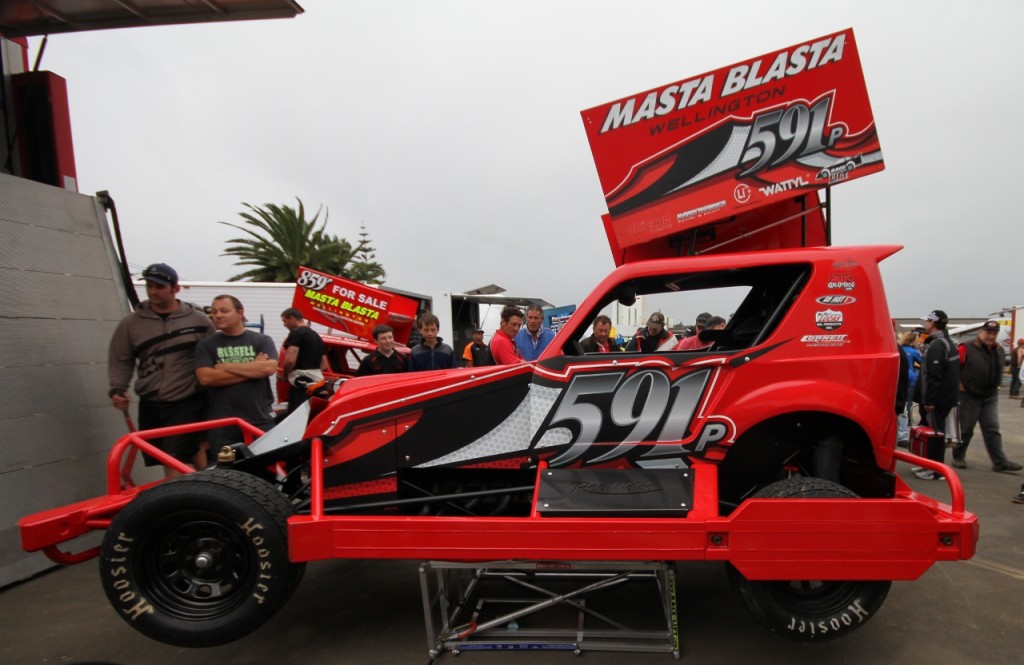 Well the good news is that as I am sure Wayne and his team expected, the car appears to have lived up to its hype, with the Vendetta chassis performing well at the Gold cup, after an initial meeting where it had the usual new car teething issues.  I don't really ever recall any race car in any class debuting and performing flawlessly, much less something that is an 'evolution' of superstock technology and thought.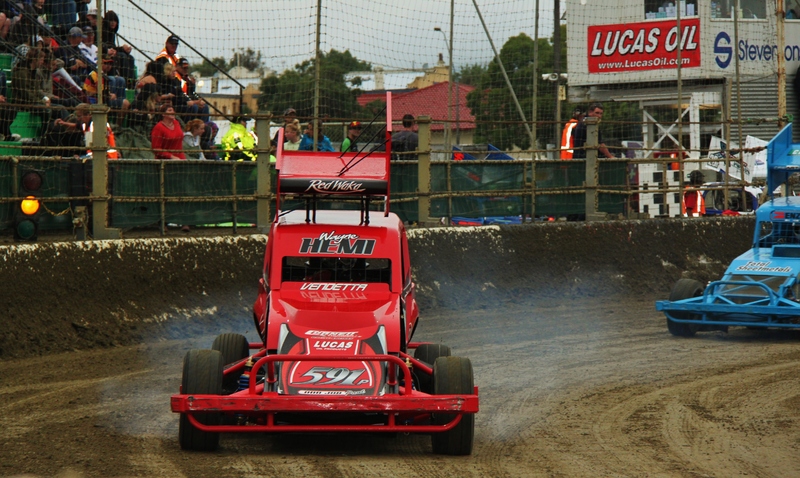 Running in the Superstock gold cup on the 7th of January the car initially appeared smokey, however the Red Waka would finished 2nd, 4th and 4th over 3 heats against names like Ngatai, Bengston, Joblins x 3 and a host of other P registered speedsters to show perhaps just a glimpse of what it might be capable of. Much seems to be being made of the ability to get on the throttle early and carry speed, which would indicate the lessons learnt by BSL on midget cars seem to transfer well to this new chassis.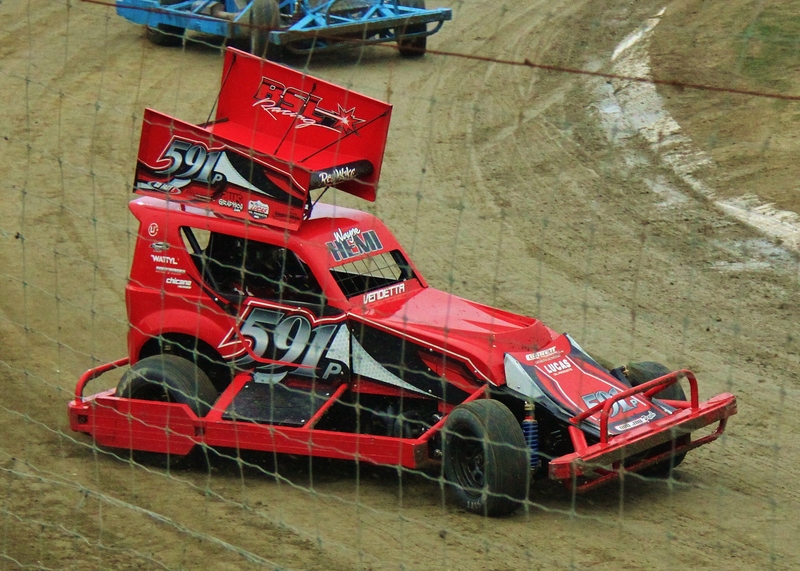 Most online debate seems to be about the Vendetta/Red Waka vs Craig Bootes new Gordge and which is better. I personally think who cares, lets just throw in guys like Malcolm Ngatai in a slightly older Gordge , the Kieth Gill built cars run by the Joblin team, a handful of Rees Chassis cars,  and you have the makings of a pretty spectacular NZ Superstock title at Huntly come the end of January, where the winner will give us the answer as to which driver/car combination is better.
If you were wondering,#58p Peter Bengston grabbed the Gold Cup win from the 591p, with 19c Malcolm Ngatai home in 3rd. I'd call that a success for a first real outing, although I suspect with the high standards the Red Waka team sets, nothing other than first place trophies count.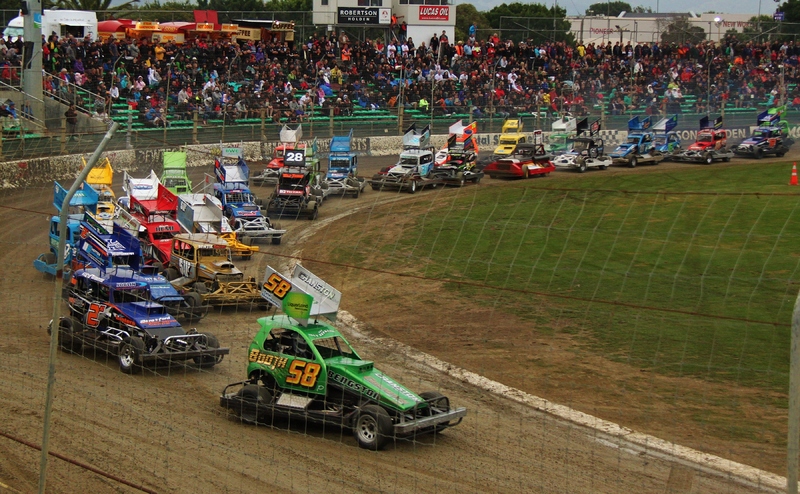 Bring on the NZ title I say
cant wait.