Dirt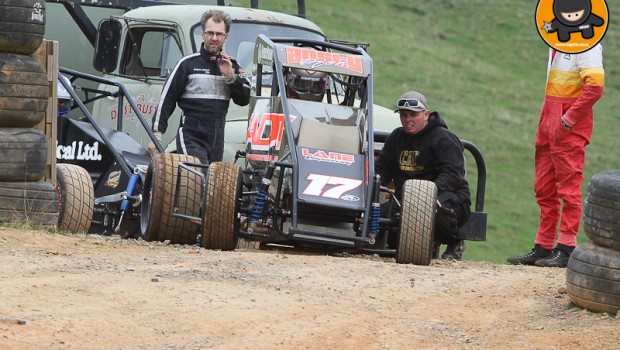 Published on May 28th, 2012 | by mrgrumpyninja
2
Playing around at Patetonga Speedway
Yesterday I had the privilege of being allowed to drive someone else's race car. That might not seem a major deal, except if you don't really understand a car owners psyche and just how precious ones pride and joy is. To let someone you don't even really know have a go is very generous indeed and let's not even try and factor in the Asian driver stereotypes.
I'm sure as the car went out the gate, the owner must have been wondering if his car would be the second to meet the wall that day.
The weapon of choice was a Three Quarter Midget or TQ. Perhaps the easiest way to explain a TQ is take one of these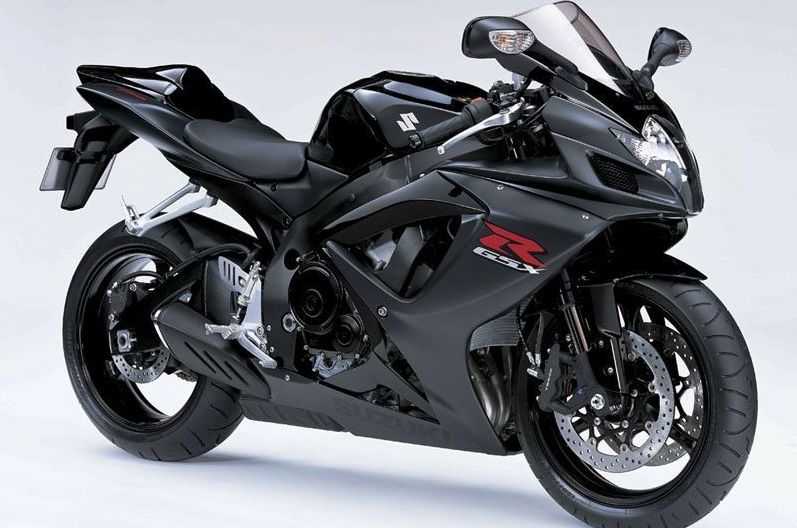 and then jam the motor into one of these with a cage fitted (bit simplistic sure, but it's one way to look at it) and then try and drive it on wet dirt.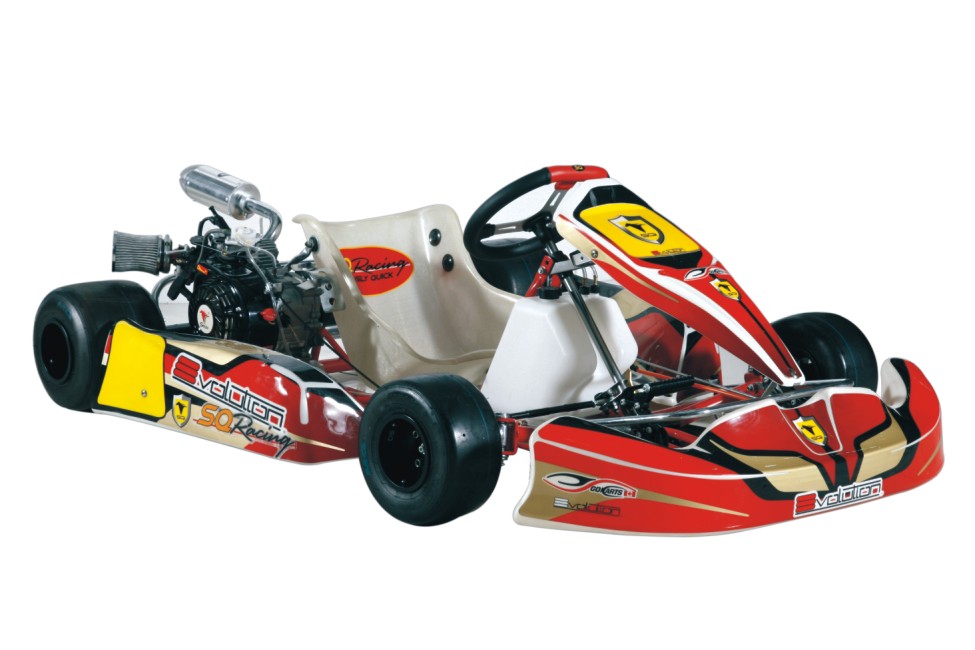 No matter how you look at it, when you have 190hp in something that is 280kgs, its a sure fire combination for a lot of fun :) Here is a shot of car owner Deon Ansty  during a race at Western Springs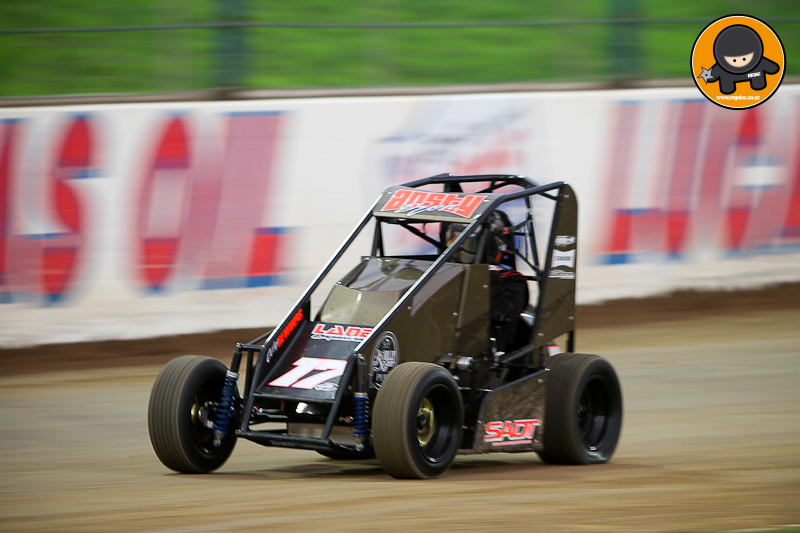 So there I was wedged into the TQ  and when I say wedged,I mean quite frankly I was a little to plus sized for the car. Just trying to get in started with climbing up and over the cage, then dropping down into the full containment seat which required me to drop one hip down and cross both knees over to one side around the steering column, before doing a bizarre shuffle and trying to hold my gut in, while trying to get as comfortable as is possible in a metal seat.  The detachable steering wheel then gets put back on, the harness are pulled tight enough to allow no movement at all and on goes the HANZ device, gloves and helmet. You sort of feel smothered, but if you have ever seen one of these cars launch into a flip, then you'll understand just why everything is so tight, both to limit and prevent harm.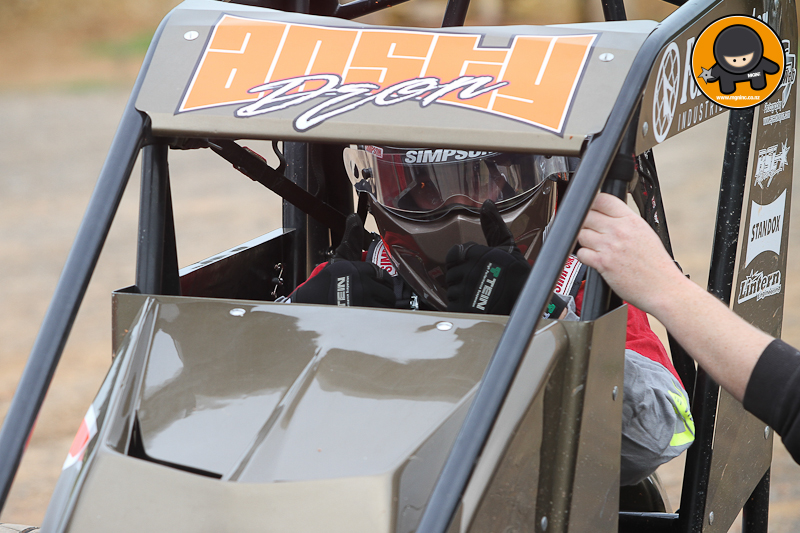 Once I was belted in, it was time for a quick lesson that essentially translated to " Be gentle with it and don't make sudden movements" and " you'll roll it if you don't respect it" ,  I suspect there was also a " Break it, you bought it"  in there to but I'll be honest, the male pride in me was just hoping I' d be able to at least not look like a complete c*ck and loop it or turn it over, or perhaps even worse drive it like a complete nana . Almost ready to go then….
Before going out, I'd had a little look at what another first time pilot was doing .Its fair to say that Brent Curran of CBR has a fair bit more driving experience than I do and he was behind the wheel of a midget with a CBR engine in it. Brent likened the acceleration of the midget to that of an 8 second drag car, and if you saw the smile on his face…..you'd be thinking that a relocation from Meremere to Western Springs might be on the cards in the near future. Daryl Wades car we were told is about 280hp, compared to the normal 1500hp Brent has, which gives you an idea of just what sort of  feeling these cars generate.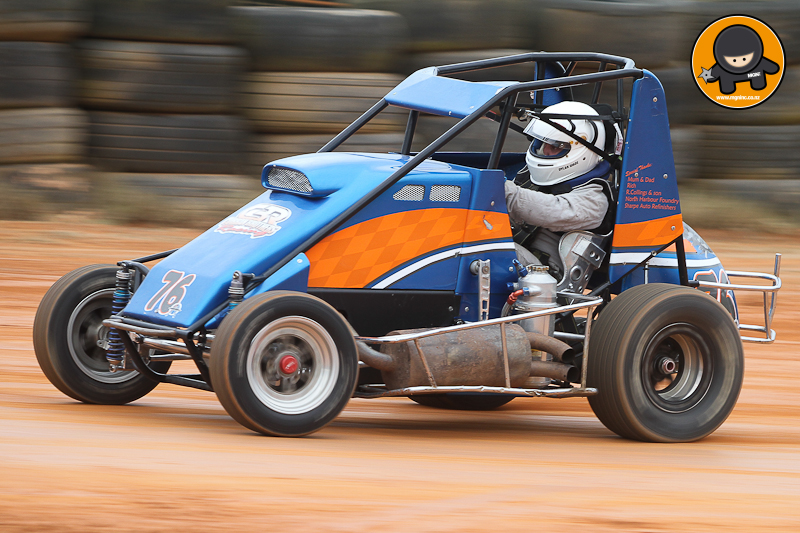 Right, so anyway, back to me…out I went, well, actually first I stalled, strike one .  Turns out that the being gentle also applied to the clutch, so with a few revs fed to the engine, out I went for my first taste of speedway behind the wheel of the Aggressor Chassis.I'm not going to lie, as a fan since I was 5, I can't even really explain all the different things that were going through my head.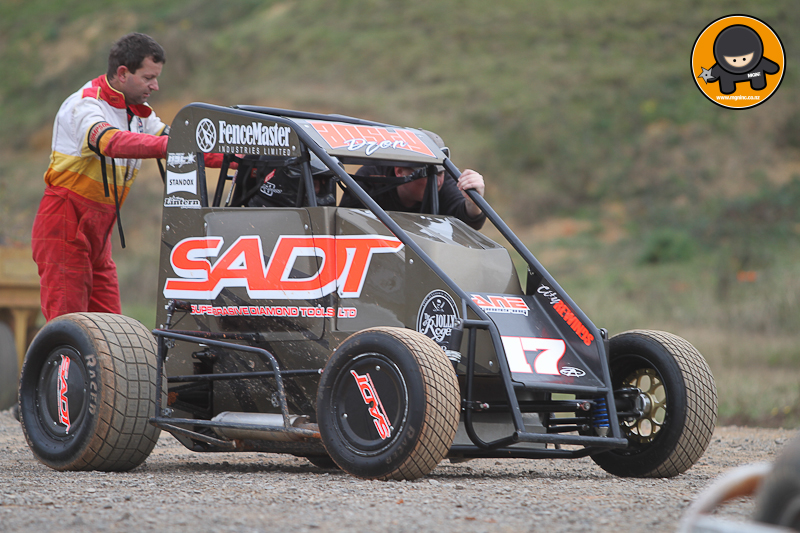 It's fair to say there were a few laps ticked off just learning what the car would do before I gained a level of comfort to try what I would call "driving " the car. I can safely say that once you get a bit of confidence, this is perhaps the most addictive  form of motor sport I have ever tried and definately the most fun I have had on 4 wheels for a long time. I can't quite comprehend what having 25 others around you is like, but I kind of feel like I want to find out.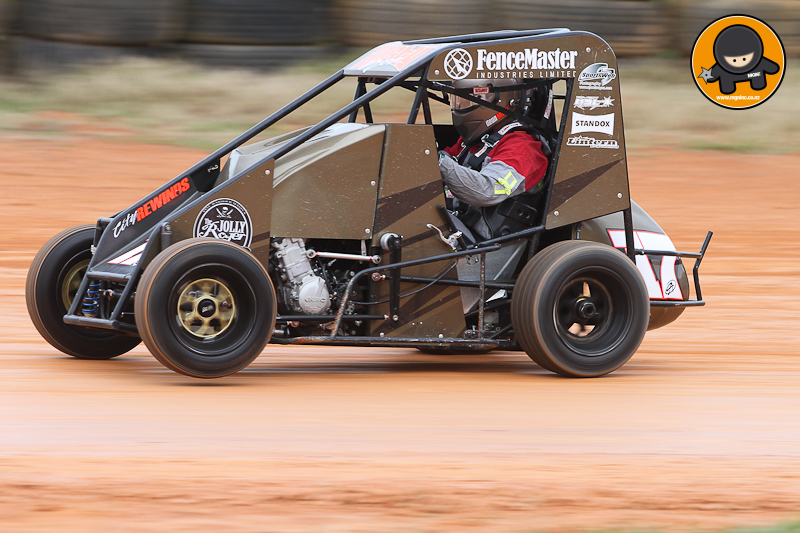 I'd love to spend a bit more time behind the wheel just getting more comfortable and starting to explore the limits a bit, but to do that you really should own the car yourself as no one wants to be that guy who bins someone elses pride and joy, and much like many sports, finding limits usually involves crashing.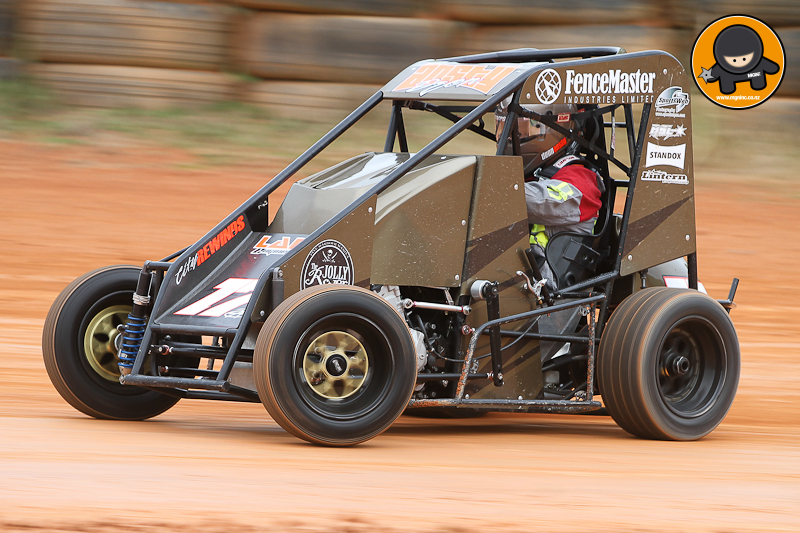 As you can gather, I rather enjoyed the experience and I'd like to say a huge Thank You to Deon Ansty and the Ansty Family, the team at Patetonga Speedway and Alex " it was like that before I touched it" Salter who organized the drive.  I'm not sure that Sarah is so impressed at me trolling trademe for race cars…but from reading this, hopefully you get the idea of just how much fun these little cars really are
To finish this off, here's a quick shot of Alex testing out something more suited to her driving style.