Dirt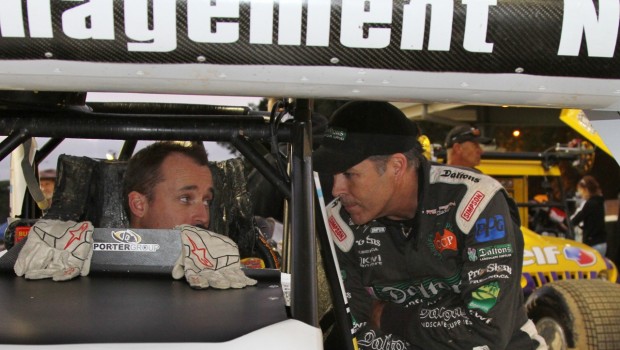 Published on January 4th, 2012 | by mrgrumpyninja
0
Allard wins the sprintcar feature at the springs
2 time King of California Johnathon Allard proved his class by taking out the feature race on the 2nd of January at Western Springs. The current #1nz in the Porter Group/Hydraulink Maxim was simply too quick for his rivals with an unmatched ability to muscle his way through traffic when needed, or simply drive around the competition.
Finally getting to run on the 2nd thanks to Aucklands Xmas/NY monsoon period, the international sprintcars were to have featured the return of 'Slamin' Sammy Swindell to take on Allard and fellow seasoned stateside racers Ricky Logan and Peter Murphy, along with the best of the Kiwis, however due to what was advised as 'clutch issues' Swindell would take no part in any of the racing, leaving a still high quality field to duke it out.
After some tough qualifying heats which saw Karen Forsey roll and Raymond Griffen tip himself over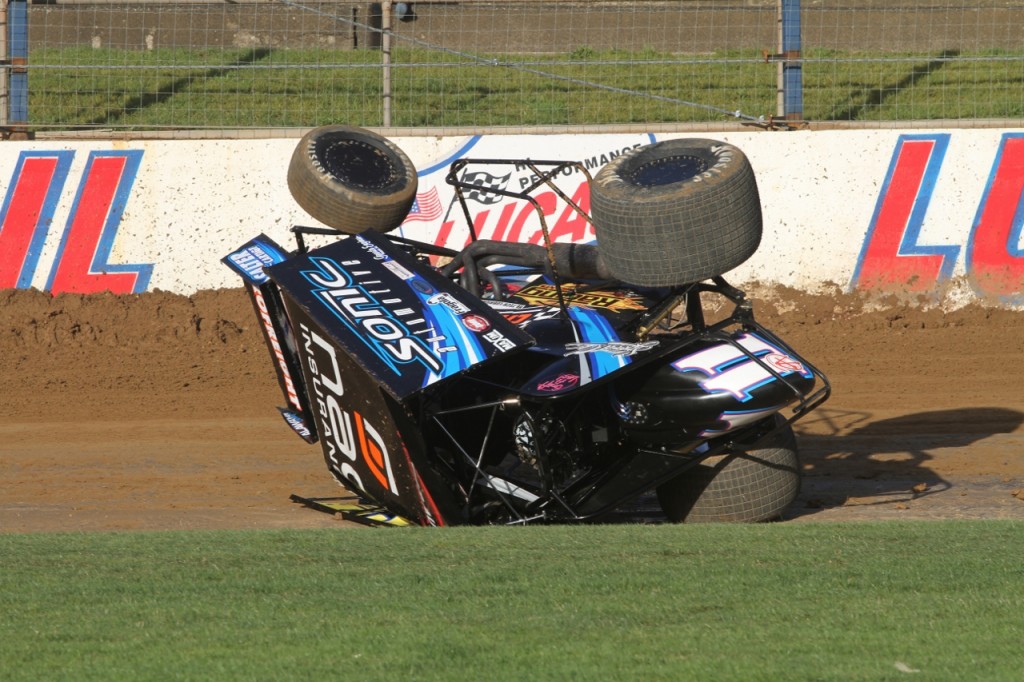 and Jamie McDonald get sent infield for a broken front wing,much to his frustration…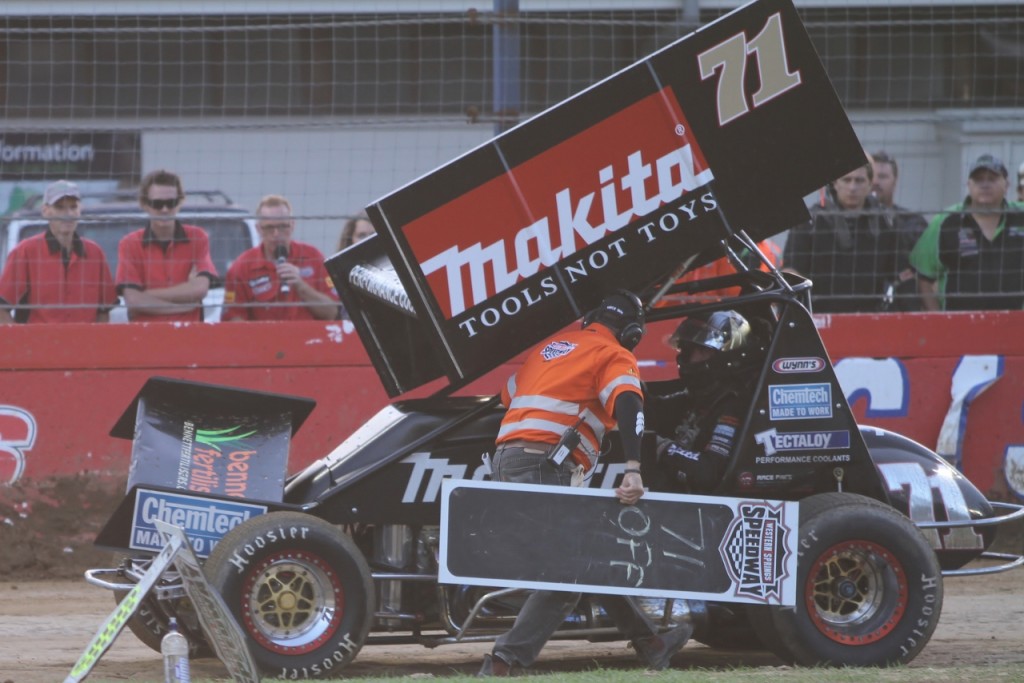 We were left with what looked like it would  battle to the end between Allard and Murphy for honours. Here you can see the 2 discuss how many rounds the 2nd place finisher would be buying.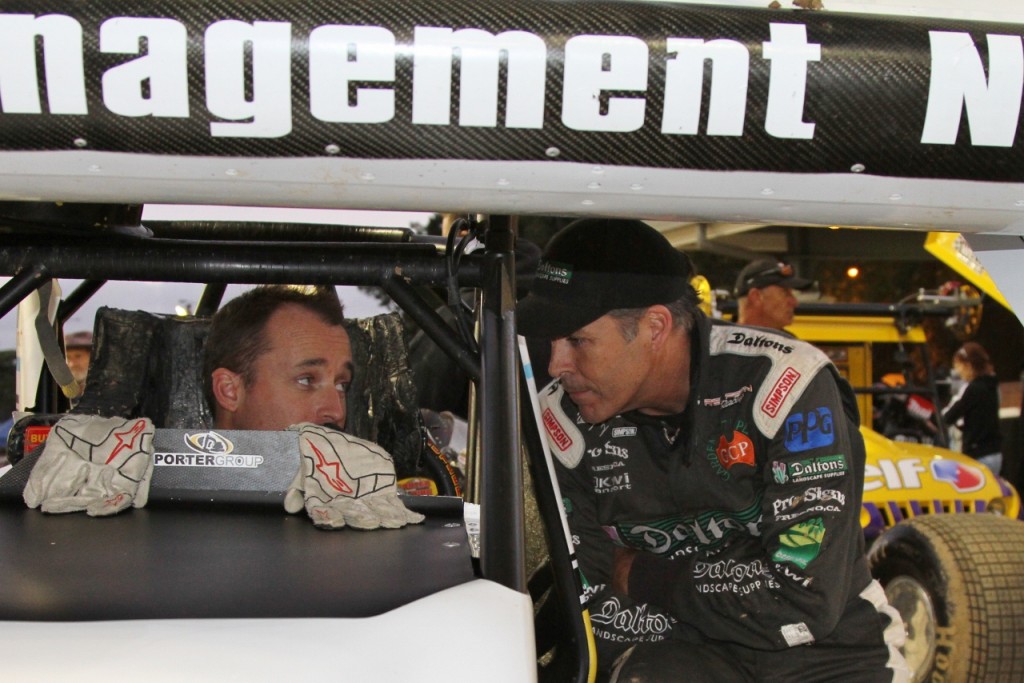 Coming home in 3rd place, after a strong run was Ryan O'Connor in the 8a Maxim for the Salter Motorsport team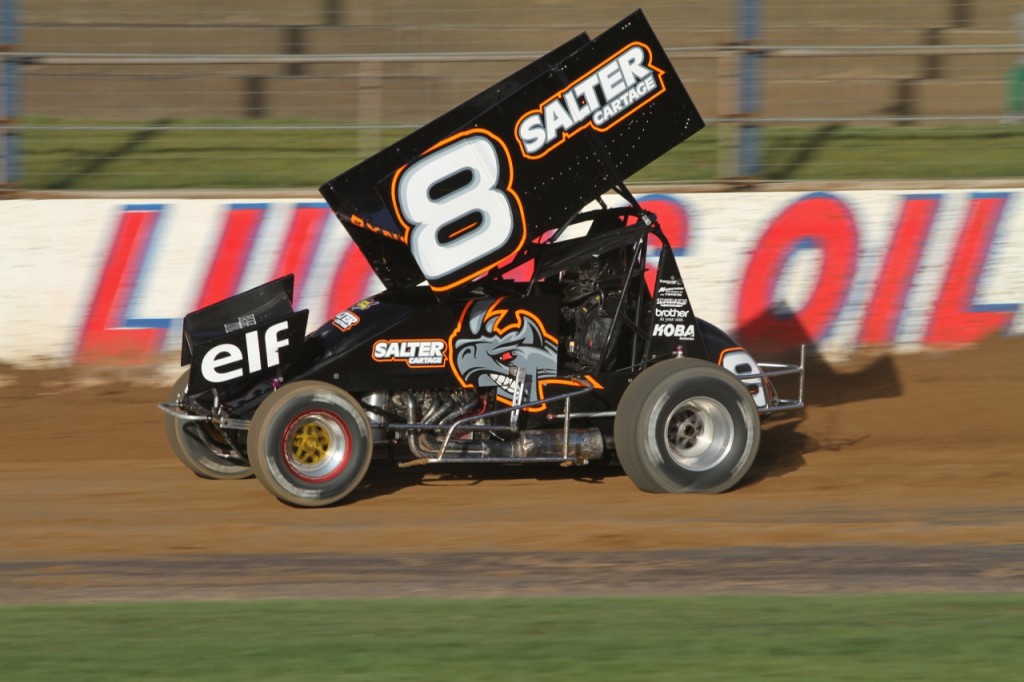 While it would be Murphy in the Daltons #11USA who would finish runner up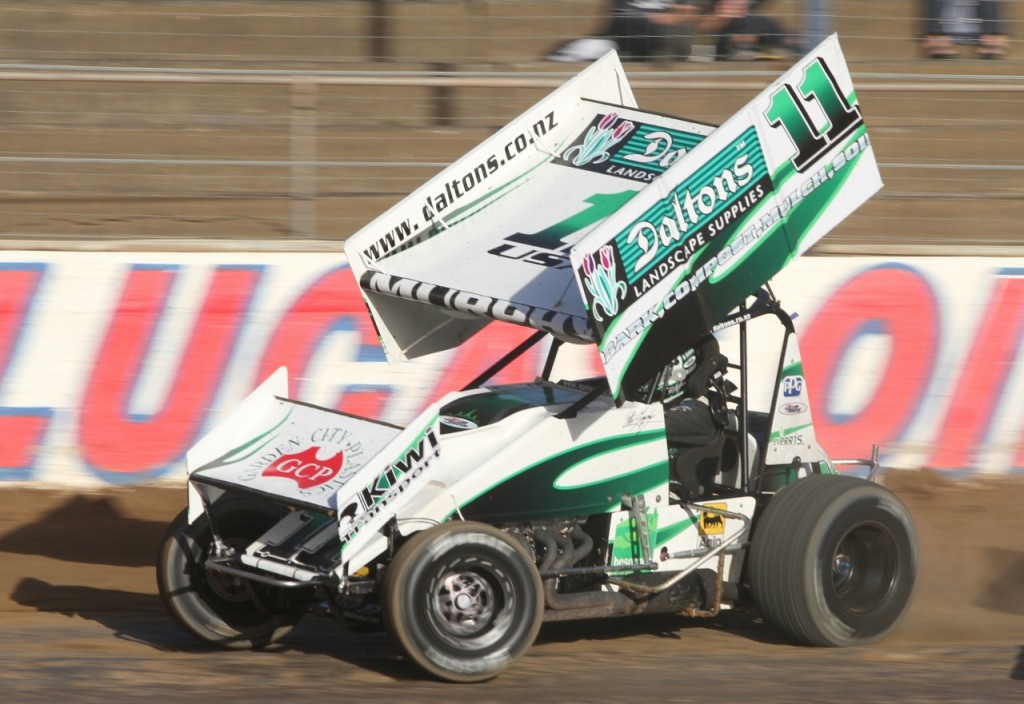 Allard showing the field a clean pair of heels to come home in the first spot for the #1NZ Porter/Hydraulink team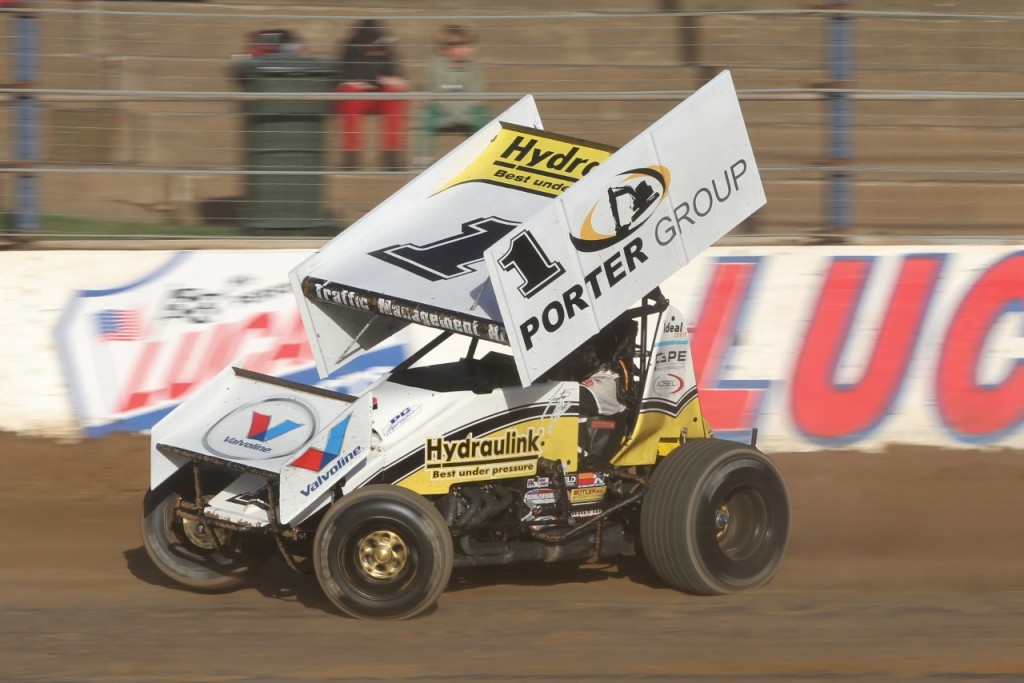 And from there…it was into the transporters and down to bay park for the 3rd….which I'll throw up in a couple of hours once I get some image re-sizing done
Man I love the summer of speedway